German shepherd can be your loyal, beautiful and intelligent companions and they can be an important part of your family. You have to spend some time in research before selecting a German shepherd puppy because a right dog can be a member of your family.
There are some things that should be considered before buying a puppy:
A healthy German shepherd can live for 10 to 12 years with you and if you want to make it a long-term commitment, it is important to do some research. You should estimate the cost medical, food, grooming and training equipment before selecting a German shepherd for you. You may need to pay almost $ 500 to $ 1200 for a quality puppy.
Search for the breed of this beautiful dog because you should have a dog that best suit your household. The German shepherds are herding breeds and they are often bred to move livestock around farms.
They need sufficient mental and physical stimulation to stay healthy. The German shepherd is great for you if you want to engage your pet in lots of activities and interactions. After getting a German shepherd, you have lots of responsibility for training and grooming. An untrained pet may be destructive because the German shepherd will not be able to control his energy without proper training.
It is important to determine the type of breed and gender of your German shepherd. You can visit some breed events and organize a proper shelter for the dog in your house. Always buy a dog from a reliable breeder, and contact your local veterinarians for medical checkup of your German shepherd.
It is important to ask that how much time a particular breed of German shepherd spends with humans. Make sure to select an ethical breeder because an ethical breeder will not try to breed a female dog without her sexual maturity age. Ask about the health problems and let your veteran check your German shepherd.
Diet of German Shepherd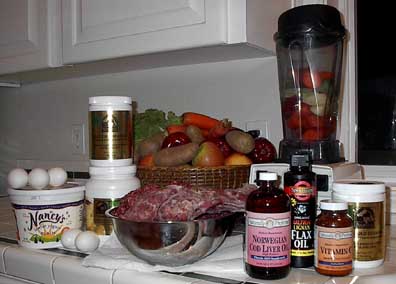 It is important to feed appropriate homemade meals to your German shepherd because the balanced diet can increase the life of your dog. It will help your dog to avoid autoimmune diseases, skin allergies, and digestive problems. Make sure to always select well-balanced meals with poultry, fish and meat as main ingredients. You have to provide sufficient protein to your dog so that to avoid any digestive issues.
You can select muscle meat, meaty bones, organ meat and other protein. The plain yogurt, cottage cheese and eggs are also good for your German shepherd. Selection of right meal will help you to protect your dog from several digestive issues.
You have to provide fresh food to your dog along with specific vitamins and supplements. You can talk to your veterinarian to get a specific diet plan for the growth of your German shepherd. You need to provide a combination of raw and fresh food to your dog.
Vegetables and Fruits
It will be good to offer fruits and vegetables to your dog, such as dark leafy green vegetables, cooked potatoes, fruits with high antioxidant contents, such as berries. You can make a puree or steam vegetables and fruits increase their digestible value.
It will be good to include tomatoes, avocado, beans, carrot, onions, garlic, grapes, raisins, nuts and chocolate in the diet of your German shepherd. These foods are toxic and dangerous for your dog.
Grains and Pet Food at the Market

The veterinarians often recommend homemade dog foods for the biological and nutritional requirements of the dogs. The homemade food is suitable for shorter digestive tracts of the German shepherd.
The dog may find it difficult to digest grains, such as wheat, corn and soy are not good for the health of a German shepherd. They find it difficult to digest them and have some allergies as well as skin problems. The diet should be a combination of fruits, vegetables, oils, supplements, herbs and animal products.
The animal products may include raw meaty bones, organ meat, raw eggs, seafood and dairy. In supplements, you can select B vitamins, selenium, chromium, honey, molasses and vitamin C. It is essential to offer 60 to 80 grams offal for almost 3 to 4 times in a week.
Diet and Health Care of German Shepherd
vào lúc:
September 9th, 2016
bởi
The following two tabs change content below.
A blogger with a great enthusiasm for dogs, I am delighted to know and write a story about dog's health, care and tips. Besides that, I also love camping, listening to psychedelic rock (Arctic Monkeys rule!) and Reddit.
Latest posts by Lan Hoang (see all)